About Us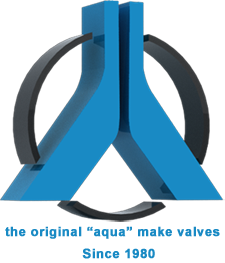 Aqua Control Valves established in 1980 (formerly known as Pai Enterprises), was primarily dealing with castings & allied engineering products.
The major breakthrough for the unit was achieved when they developed some import substitutes for National Institute of Oceanography, Goa , for their survey in deep sea for poly metallic modules of rare metals. Goa Shipyard Ltd., a Public undertaking unit of Ministry of Defense commissioned the unit for their ship fittings & allied engineering products. On completion of these successful challenges, the unit started commercial production of Worm Gear actuators for many leading valve manufacturers of the country.  On understanding the valve industry & its enormous applications, the valve manufacturing unit was established and transformed to its present status of producing quality Ball & Butterfly Valves in 1990.
The product has been exhibited in many trade fairs in India & abroad.
The unit was awarded with a Gold Medal by Belgaum Chamber of Commerce & Industries in 1986 and by the state of Karnataka, Department of Industries & Commerce as best Small Scale Unit in 1994.
The unit has been keeping abreast of the state of art technology by developing almost all valves in Investment Castings of radiographic quality; machining the components only on CNC machines, achieving very good recognition among many industries.
Our Mission : "To exceed expectation of our customers in quality, integrity, timely delivery at affordable cost through continuous process improvement and customer feedback. We believe that for our business, driven by intellectual and human capital, critical success factors are integrity, character, trust, respect and partnership. In building our relationships corporate behavior is every bit as important as corporate performance."